Loading Dock Repair and Maintenance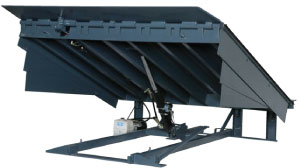 If your loading dock leveler is down call the experts to get you back up and running quickly. Our professional staff is ready and able to assist in your repair needs. We specialize in McGuire dock equipment but have been doing this long enough to be able to help with almost any system.
If your leveler is down chances are that loading bay is unusable so call us today and we'll get you fixed up lickity split.
(802) 775-5711
We can also provide the following:
Mechanical or Hydraulic "In Pit" Dock Boards
Dock Bumpers
Truck & Trailer Stabilizers
Dock Canopies
Dock Seals & Shelters
Dock Lights
Truck-Trailer Safety Wheel Chocks 
Free Estimate
Need advice on what door best fits your needs? We have the expertise to help you find the door that will look and work better than any other. Contact us today for a free consultation and estimate!
Request a Quote
Keep Your Door Running Right
We have parts you need and service professionals ready to help you keep your door in tip-top shape.
Request Garage Service